Collagen Renew
Regular price

Sale price

$61.00
A complete dermal support elixir. 
Comprehensively formulated to address the signs of skin aging, Collagen Renew is designed to offer complete dermal and gut health support, for increased collagen production, enhanced skin elasticity, tone, and hydration.
Flavorless soluble powder | 180g | 1 to 2 serves per day
What it will do for you

Benefits you can see and feel, your daily dose of wellness proven to:

Optimise skin, hair and nail health:
- Smooth fine lines and wrinkles
- Hydrate and plump skin
- Promote formation of new collagen and elastin
- Improve skin elasticity, tone and texture
- Promote skin clarity
- Protect skin from free radical damage
- Support wound healing

Optimise gut microbiome health:
- Improve gut and digestive health
- Combat bloating and indigestion
- Support a healthy diverse microbiome

Promote overall wellness:
- Promote muscle recovery
- Support joint health
- Reduce tiredness and fatigue
How it works

At OPTY.NC, we understand the complexity of skin, and the intricate interplay between it and the rest of the body. We know that there is no one single active that can do it all.

Collagen Renew is a potent synergistic blend of actives that work in combination to deliver total dermal support.

- Start with the gut-skin axis
- Support dermal structures; collagen, elastin, hyaluron
- Support cellular health to combat oxidation and inflammation
Who it benefits

Those wanting to experience skin transformation and feel and see optimal results, Collagen Renew offers complete dermal support at every age and any stage: 
- age prevention 
- age correction
- gut, joint and muscle support
- active lifestyle
- healthy ageing
- extra hydration support
- Support of dermal healing with injectables for plump skin and healing
Full ingredient and nutrition information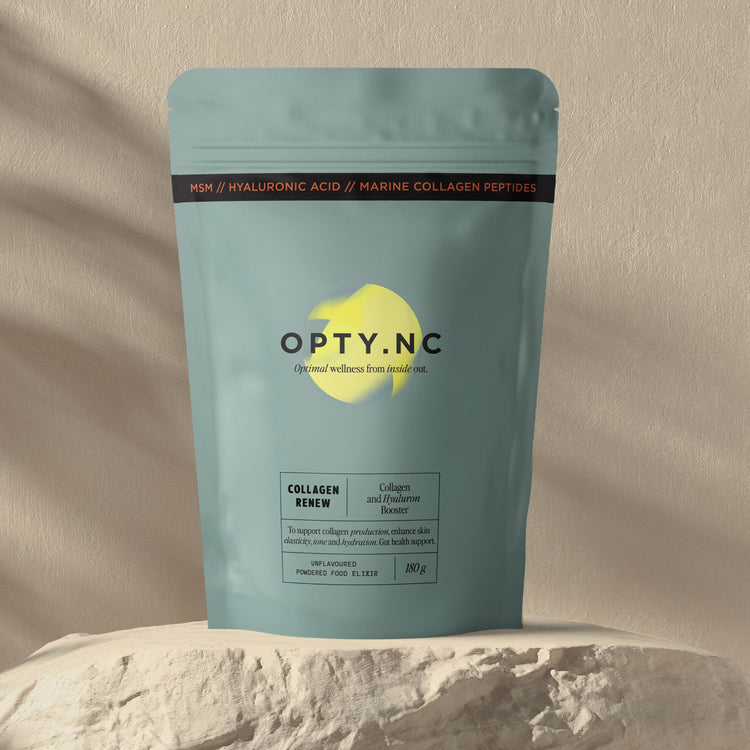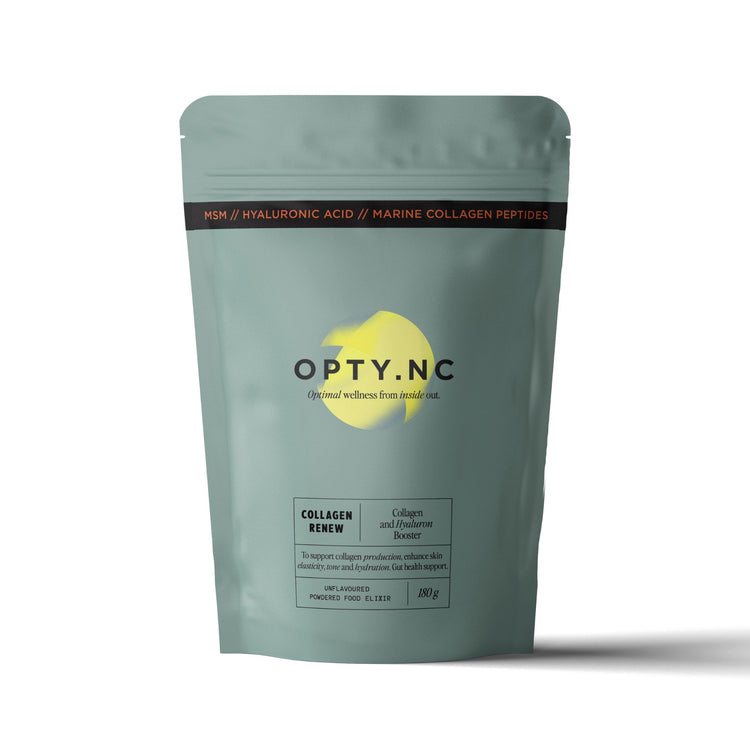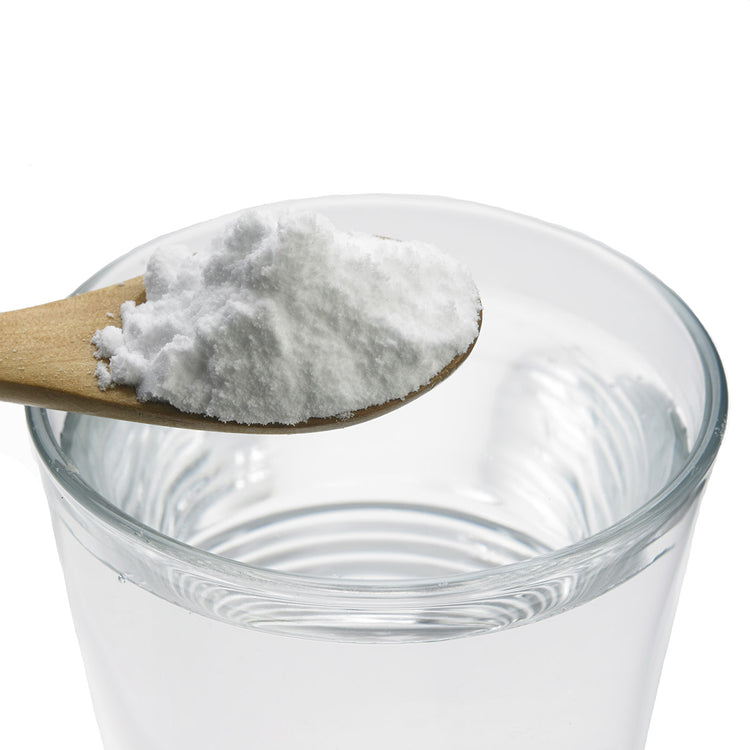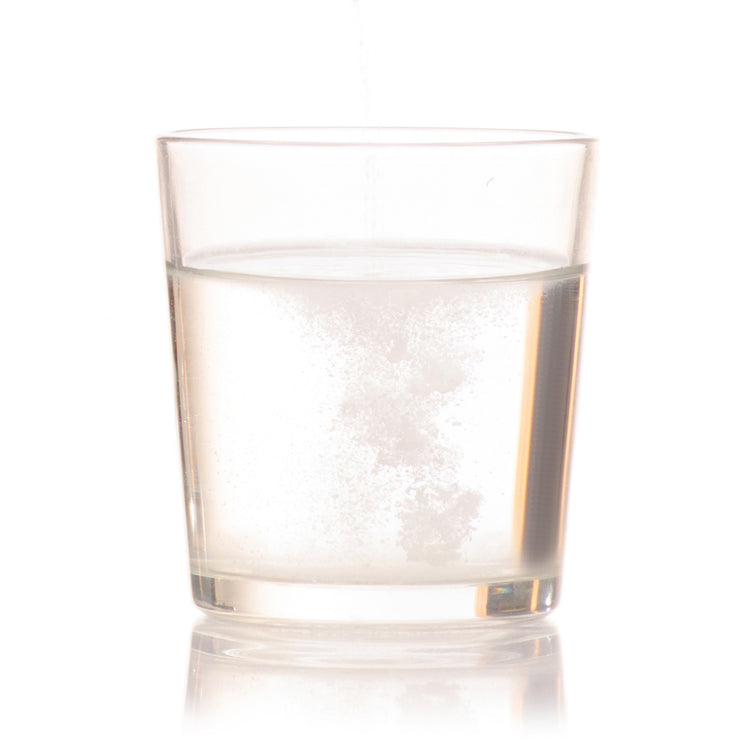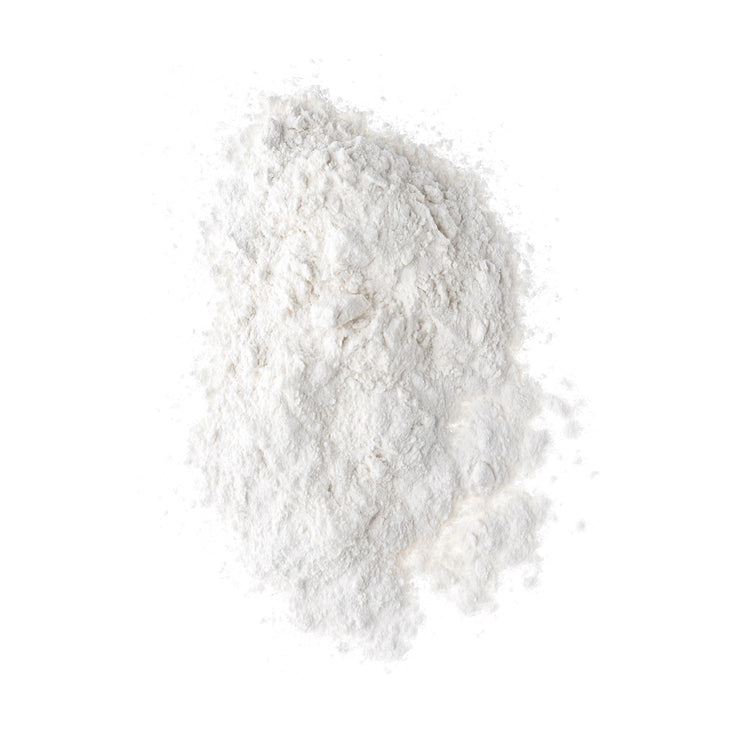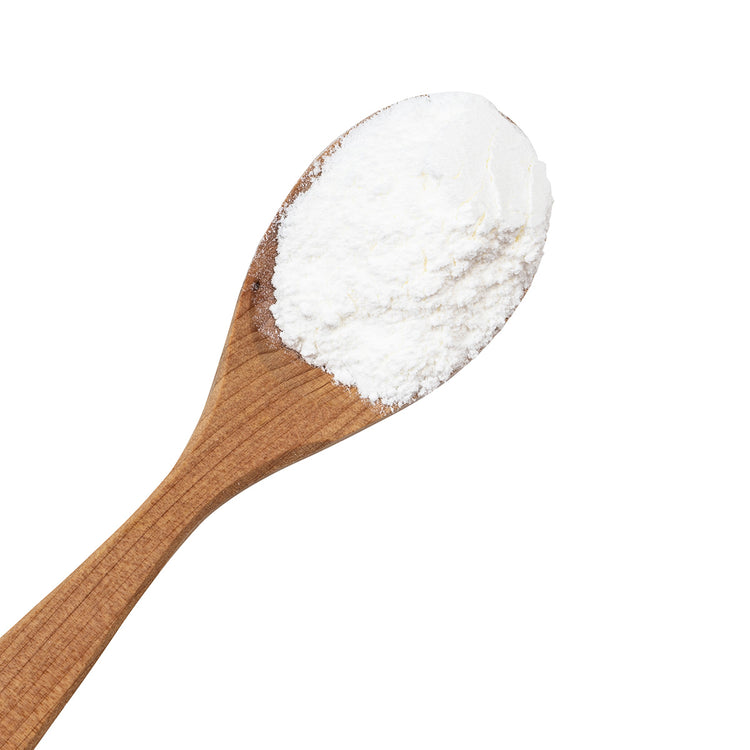 Collagen Renew Ingredient & Nutrition Information
Full Ingredient List:

CollagenRenew OptyBlend™ (Certified sustainable marine collagen peptides from wild Atlantic fish [78%], MSM, Sodium hyaluronate [2%]), Silicon dioxide, Ascorbic acid, OptyBiotics™ (Postbiotic Lactobacillus plantarum, Lactobacillus rhamnosus, Bifidobacterium longum).

Allergen advice: Contains fish, may contain traces of crustacean shellfish.

Nutrition Information:

Serving size: 3.2 g                 

Servings per package: 56           

Quantity per serving
Quantity per 100 g

Energy

41.2 kJ

1288.4 kJ

Protein

2.4 g

74.3 g

Fat, Total

LESS THAN 1g

LESS THAN 1g

     Saturated

LESS THAN 1g

LESS THAN 1g

Carbohydrate

LESS THAN 1g

LESS THAN 1g

     Sugars

LESS THAN 1g

LESS THAN 1g

Sodium

14.4 mg

450 mg

Vitamin C (50% RDI*)

20 mg

625 mg

MSM

500 mg

15.6 g

Silicon

50 mg

1.5 g

Hyaluronic acid

60 mg

1.9 g
*Percentage daily intakes are based on an average adult diet of 8700 kJ.
Natural Ingredients
Highest Quality, Nutrient Dense
Gut-Skin Connection
Addressing the Root Cause
Gluten free
No Gluten, Dairy, Soy, Egg
Marine Collagen
Wild-caught, sustainably sourced
The Collagen Renew OptyBlends:
– the powerful proprietary blends behind the benefits.
CollagenRenew OptyBiotic™

+ Suppport Gut Skin Axis: postbiotic Lactobacillus plantarum, Lactobacillus rhamnosus, Bifidobacterium longum support epithelial health, skin barrier and skin immune system from within.

+ Support skin hydration: clinically proven to improve skin hydration, texture and barrier function

+ Multi-benefit: also works to improve microbiome, digestive function and immune system health


CollagenRenew OptyBlend™

+ Dermal Health Complex: Multi benefit formulation for targeted hyaluronic acid, elastin and collagen renewal.

+ Clinically proven dermal results:
- Reduce eye wrinkle volume by up to 49%
- Increase skin elasticity by up to 40%
- Increase skin hydration by up to 28%
- Increase quantity and activity of fibroblasts
- Decrease collagen degradation by up to 31%

+ Synergistic benefits:
- MSM offers antioxidant support
- Hyaluronic acid plumps, smooths and hydrates
- Vitamin C supports new collagen formation