Shipping
Where do you ship to?

We ship worldwide. Freight costs vary depending on your location.

In Australia, local delivery is free express post shipping.

We also offer free express post shipping on all International subscription orders.
How long will shipping take?

Shipping times vary depending on the shipping address.

The standard shipping time is 3 to 7 business days. Express is 1 to 2 days.

International orders will take anywhere from 3 to 14 business days.
Do you ship to PO boxes or parcel lockers?

Yes, we do ship to PO boxes and parcel lockers.
How do I track my order?

You will be emailed tracking details when your order is shipped.


If you have any issues accessing this information via the link provided, please get in touch with us via info@optync.com
My order is missing, what do I do?

If your order tracking is not displaying correctly or you suspect the order has gone missing, please get in touch with us via info@optync.com and we'll assist you.
My order has arrived damaged, what do I do?
Purchasing
What payment types do you accept?

We accept most payment types including:

Visa, Mastercard, American Express, JCB

Google Pay, Apple Pay, Shop Pay, Paypal, AfterPay
Do you offer a buy now/pay later?

Yes, we currently offer Afterpay.
Do you offer returns?

Unfortunately, due to the nature of our products, we are not able to accept returns for change of mind.

We will however refund your purchase if the product does not comply with a statutory guarantee contained in the Australian Consumer Law. For more information see our full returns policy
Subscription Program
How does the subscription program work?

Optimal wellness comes from daily routines of maintaining your digestive, cellular, immune and nervous systems. To guarantee you never go without your daily dose we have created a subscription program with savings up to 25% off select products and automatic deliveries.

Simply click "Subscribe" on the product page then "add to cart" your subscription preference. We'll then send you a regular delivery of your product(s) based on your selected timeframe.

We have implemented user-friendly subscription software to make sure your user experience is easy to manage. No committment, pause or cancel anytime plus a refer-a-friend program for additional savings.
What's the benefit of a subscription program?

Our subscription program saves you up to 25% on select OPTY.NC purchase, while ensuring you're consistently stocked and never missing a day.

Your OPTY.NC delivery will arrive in the timeframe you specify – no need to remember to re-order and no risk of running out. Plus there are no commitments. Simply pause or cancel at any time.

For detailed information about our subscription program contact us at info@optync.com
Can't find what you're looking for?
Send us an email to tell us what's up and someone from our Customer Service team will get back to you as soon as possible.

Please email us at info@optync.com
Shop our Optimal Range
Shop All

Ingestible Powder Elixirs

Ingestible Probiotic Serums

Shop Bundles
The complete all-natural OPTY.NC range of ingestible beauty and wellness supplements: Formation, Foundation, Focus.  Our ranges – your journey –...
Shop All
Designed to target the foundation of wellbeing – the gut; our expertly formulated liquid concentrates harness the gut-skin axis to...
Shop Ingestible Serums
Combining the best of elixirs and serums to give you a supercharged regime for optimal beauty and inner-wellbeing.
Shop Bundles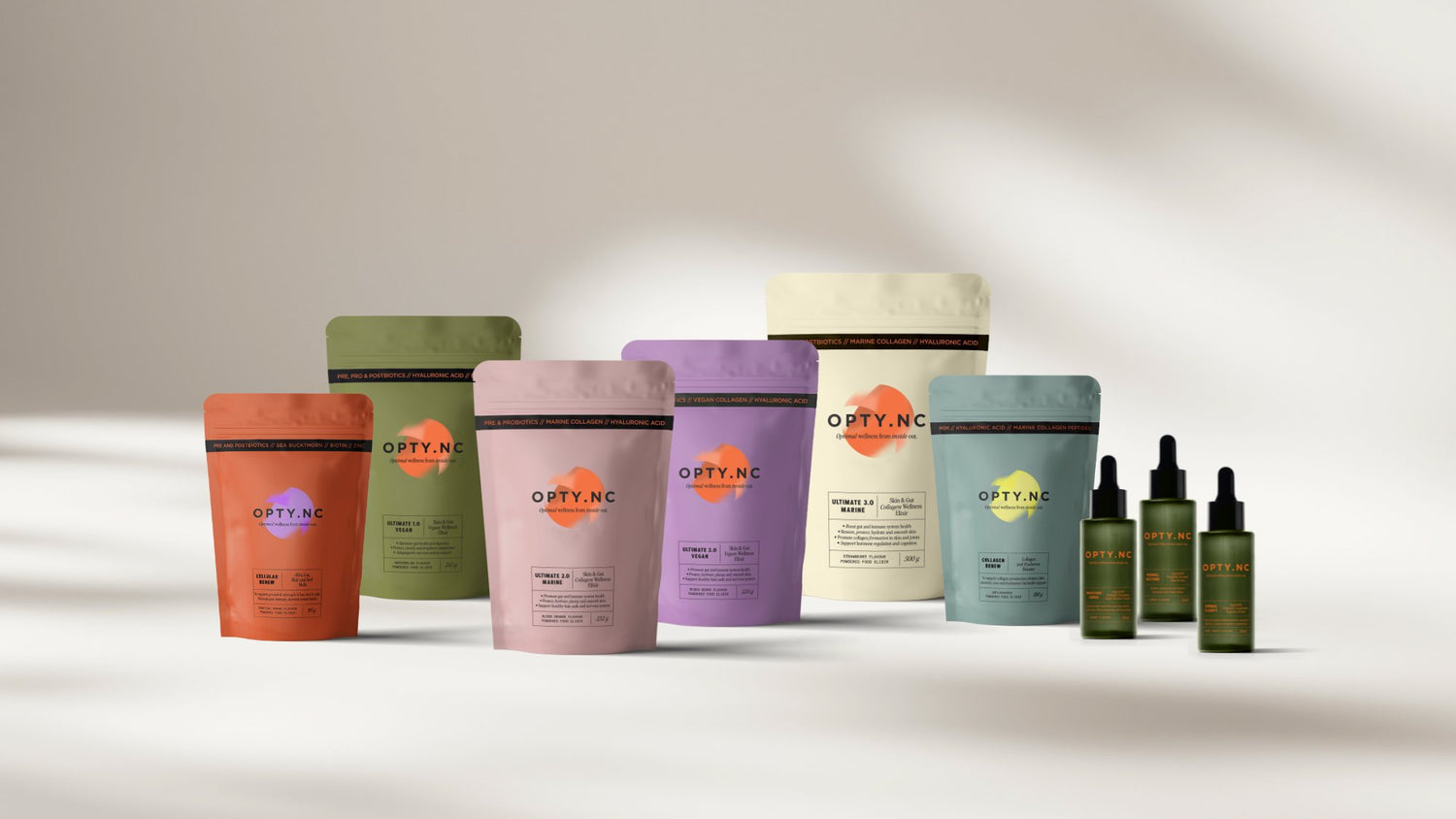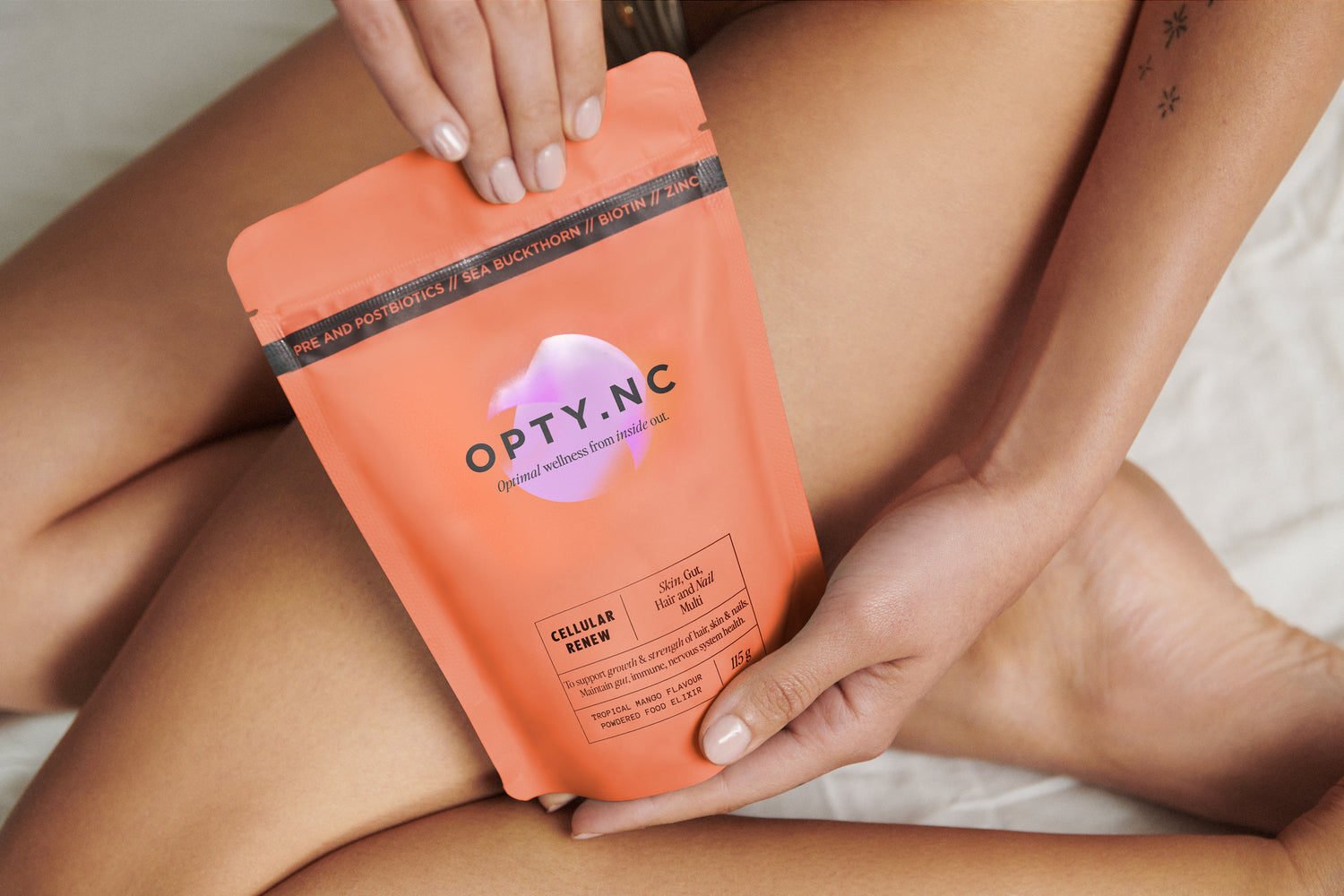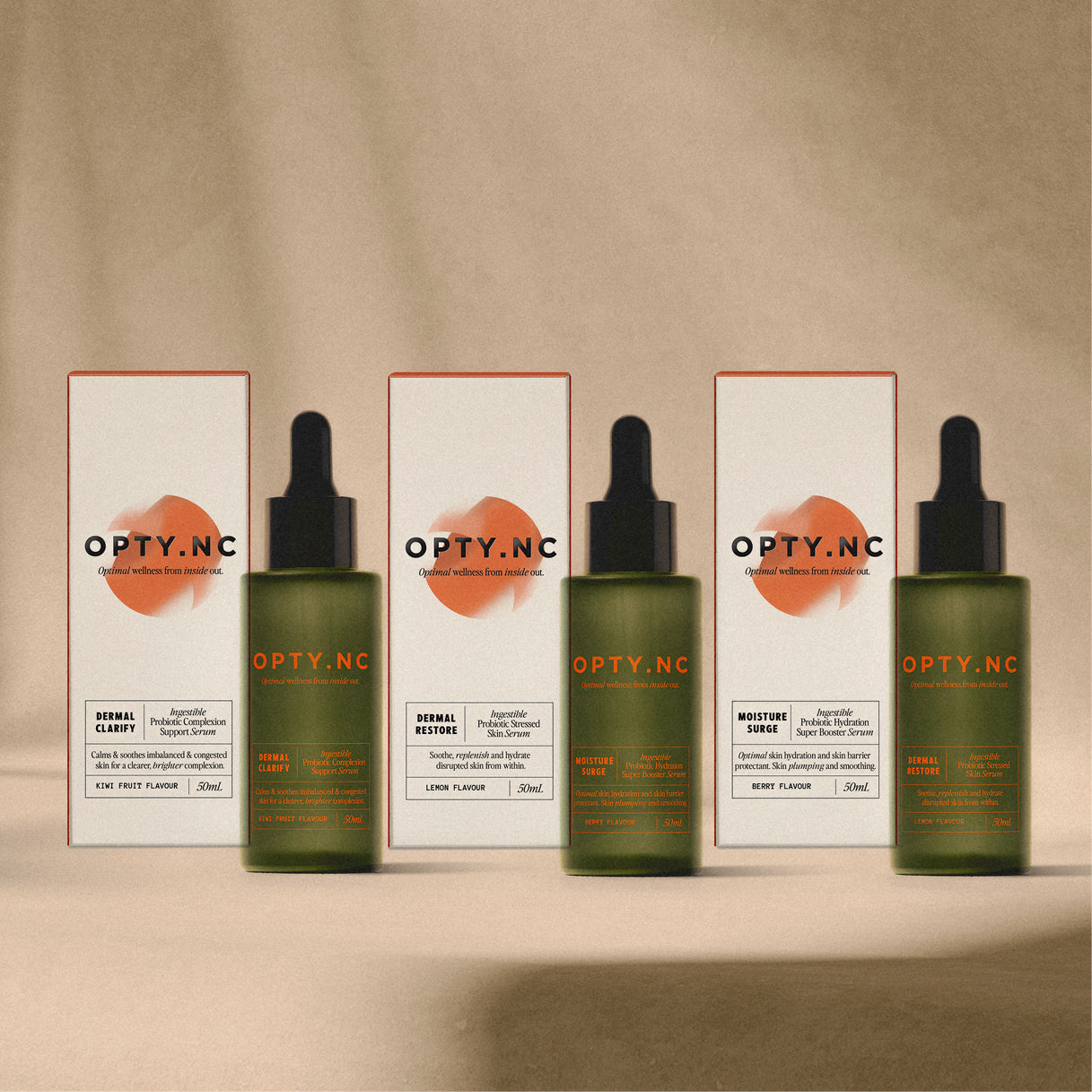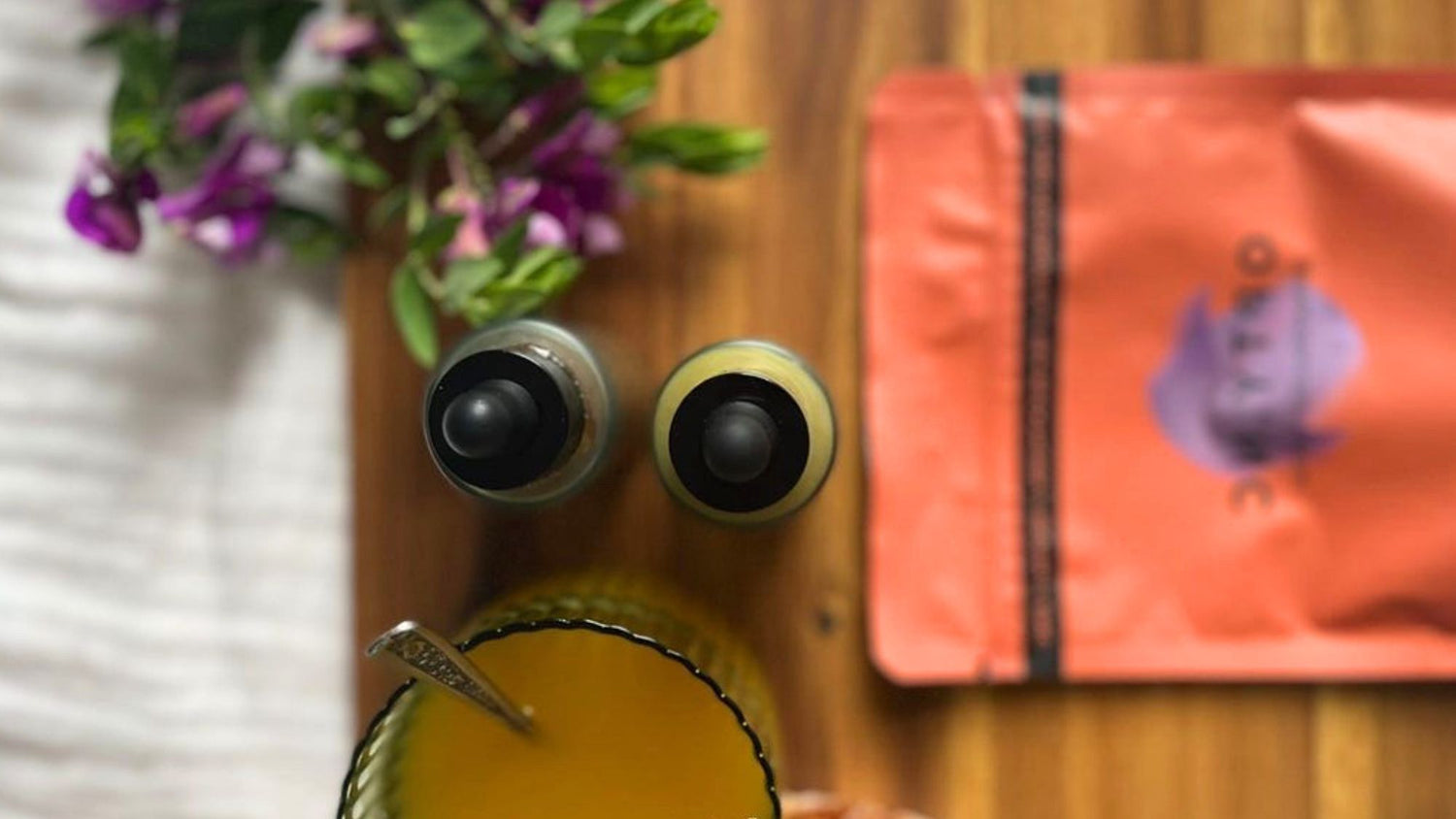 Your Daily Dose

Follow OPTY.NC on instagram

Follow Us

The Inside Scoop

Latest news and special offers

Read More

Feed Your Skin

Skin and Gut healthy recipes

Get Started